Himalayan Salt Cave Therapy is Great
Rest and relax in our zero gravity chairs surrounded by tons of Pink Himalayan Salt.
Halotherapy, Run your toes through the "SALT", Pink Himalayan Salt Sand that is.
Salt benefits of a cave are huge!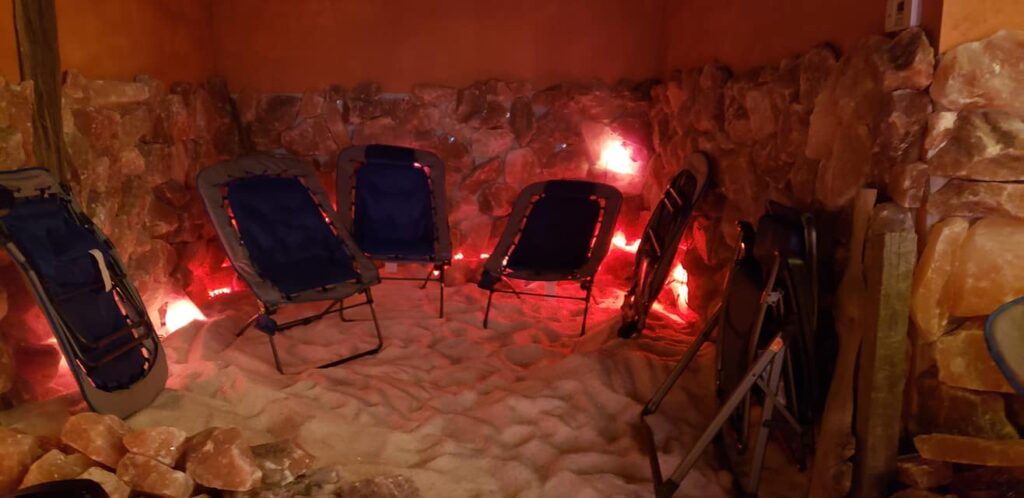 The floor, the walls of the salt cave are covered with food grade fine crystal Himalayan salt. The large salt rocks surround walls over 17500 lbs of salt sand cover the floor. The size of the room is 800 sq. feet which allows a persons to comfortably be seated during the Halotherapy sessions.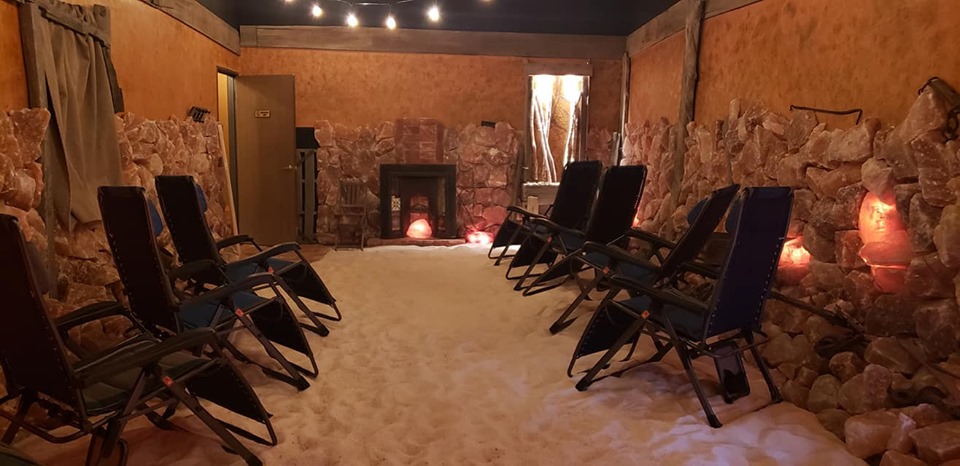 Halotherapy, Salt benefits of a cave are huge! The healing properties of salt is known to help relieve skin conditions, stress, high blood pressure, respiratory infections, allergies and More. Salt is a natural anti-inflammatory, antibacterial, antiviral, anti-fungal, and antimicrobial. The treatment offers a unique, natural therapy that allows you to get a sense of peace and serenity, while simply breathing in the beneficial ionized salt particles. Feeling great starts with a healthy way of living. Add Halotherapy to your daily routine.
Every breath you take of salty air, every precious microelement of salt you inhale in our salt cave is a natural therapy. Beneficial for many health conditions. Himalayan crystal salt
While walk-ins are welcome, we recommend having an appointment to ensure you get a spot. You'll enjoy a 50-minute session, during which salt air will aid with respiratory and skin ailments.

Family and Friends
A Great hang out place. Book a Spa day today. 1 to 50 people. Private sessions are available. Enhance your Salt Cave experience with a Massage, Cryotherapy or any of our other great therapy treatments here at Redlands Cryo Spa & Salt Cave.

Also displayed in our lobby in a wooden crate are Large Himalayan Salt Rocks of which you may pick any (OR ALL) rock and make your own Salt Light. A great way to take back home some of the wonderful health benefits.